Bert Coules
writer director speaker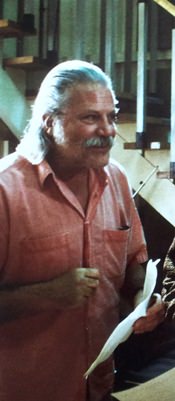 Mutiny on the Bounty From the novel by Charles Nordhoff and James Norman Hall based on the real-life 1789 mutiny led by Fletcher Christian against Lieutenant William Bligh.
With Oliver Reed, Linus Roach, Lionel Jeffries and Roger Daltrey. Music by Robert Rigby. Directed by Adrian Bean. Serial in three one-hour episodes
I was commissioned by the independent production company Mr Punch to dramatise this famous book for the BBC's Classic Serial slot, and the cast they lined up was amazing. The thought of working with Oliver Reed was at once exhilarating and somewhat terrifying. But I needn't have worried.
BACK TO CREDITS