Bert Coules
writer director speaker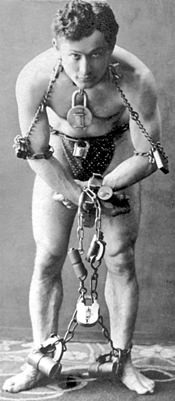 The Deaths and Lives of Harry Houdini. The remarkable story of the world-famous magician, escapologist and showman and his fervent crusade against fraudulent spiritualist mediums.
With Barry Dennen, Pinkie Johnstone, Hilda Kreisman and Shane Rimmer. Produced and directed by David Johnston. Ninety minutes.
This was the first play I ever sold: in the course of the extensive pre-production discussions and the three-day recording period I learned an incredible amount from the vastly experienced producer David Johnston.
back to credits