Bert Coules
writer director speaker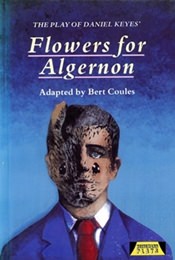 Flowers for Algernon is my dramatisation of Daniel Keyes' moving award-winning science fiction classic about a mentally handicapped factory cleaner who longs to be smart.
Heinemann Educational published the script together with the original short story, a background article on the production and notes and questions for pupils.
The play has proved popular with schools and universities where it has been presented as a stage piece.
Click here or on the cover image to order Flowers for Algernon from Amazon UK.
back to publications