Bert Coules
writer director speaker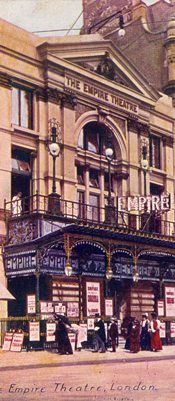 A full length stage play based on the novel by J B Priestley.
When twenty year old Yorkshireman Richard Herncastle leaves his dead-end office job for a new life in the Edwardian variety theatre, he discovers that the glamour, illusion and romance mask a stark and sometimes dangerous reality.
Produced in London and Leicester by the Royal Central School of Speech and Drama, and as a rehearsed reading in London by RADA.
The book combines a compelling coming-of-age story and an intriguing murder mystery. The setting is the doomed golden period just before the first world war.
The play interweaves the drama with magic, music, song, dance and comedy in a continuous, fluid style. My script has the approval of the author's estate and I currently hold an option on the rights.