Bert Coules
writer director speaker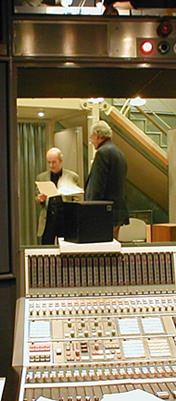 The remarkable adventures of Sir Arthur Conan Doyle's iconic characters Sherlock Holmes and John Watson in the wonderfully atmospheric settings of Victorian and Edwardian England and elsewhere.
With Clive Merrison, Michael Williams, Andrew Sachs and a long and distinguished list of guest stars. Produced and directed by David Johnston, Ian Cotterell, Enyd Williams and Patrick Rayner.
My book 221 BBC will tell you everything you ever wanted to know about this vast project and probably a good deal more besides. The shows themselves have their own separate website.
back to credits